How to Choose a Real Estate Company to Work For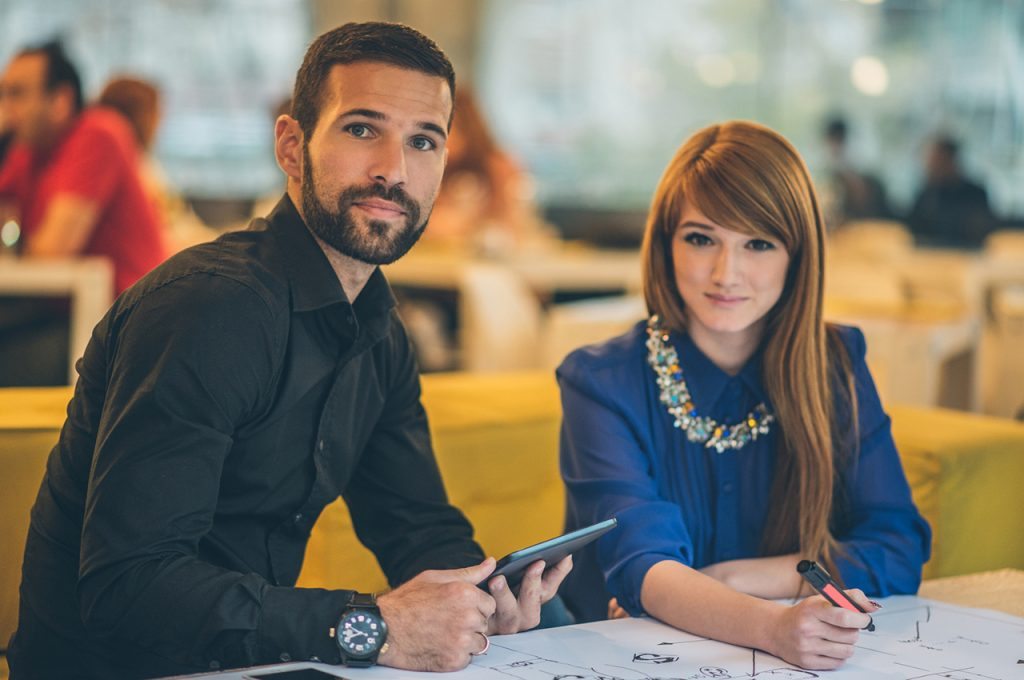 ---
Let's be real. If we wrote an article about the Best Real Estate Companies to work for in Pasadena CA, we'd be biased and you know we would rank ourselves as the Number 1 Real Estate Company to work for in Pasadena (which we did). Instead of writing about how wonderful we are, we thought we'd write an entry about where we would hang our license for employment as a Pasadena Real Estate Agent if our company REH Real Estate didn't exist.
None of these companies on our list know that we are writing this, and we are not being compensated to endorse any of them. In addition, our recommendations are based on more than just sales figures. They are also based on our personal interaction with them during inquiries and/or actual transactions.

What are the qualities that make up a Top 10 Real Estate Company in Pasadena?
They Know their Company Culture and they protect their DNA.
You can't be everything to everyone and any real estate company that tries to satisfy the desires of every agent that walks through their doors is bound to fail. This isn't 31 Flavors.  As technology has advanced, more and more companies have become "virtual."  The benefit of not having a physical location is the lower overhead for the broker or principal. This savings is usually passed on to the agent or broker in the form of a higher commission split and/or tools for your business. The downside is that you don't have an office to work out of or a conference room to meet clients at.  For some this is acceptable.  Other Real Estate Agents prefer a physical office to work out of in an effort to avoid the distractions that can take place at home. There is a saying, "When business is bad, you need the company. When business is good, the company needs you."  It is a wonderful feeling to have positive energy behind you when things are down, and it is even more rewarding to be able to motivate others when you are succeeding.

A good company culture eats strategy for lunch!
Some real estate companies do not take on new agents, and others will not employ agents who do not meet certain sales volume requirements. Some brokerages have minimum price point requirements that they focus their efforts on entirely.  It is important that a company identify their target market and their target real estate agent. The brokerages that do, hire people that are competitive, disciplined, and above all else-embrace the company culture.
They offer Training, Coaching, & Mentoring
Every Real Estate Agent who works for a Top 10 Real Estate Company in Pasadena can answer the following questions:
Do you know WHAT IS HAPPENING in the REAL ESTATE MARKET?
Do you know WHY IT IS HAPPENING?
Do you know HOW IT IMPACTS the CONSUMER?
Do you know how to SIMPLY and EFFECTIVELY EXPLAIN all three to your home buyers and home sellers?
There is no strategy so brilliant that people cannot screw it up. Likewise, there is no person so amazing and brilliant that a leader cannot screw up. All the companies on this list have a training regimen in place to spur on growth and help the best agents improve. These trainings are usually broken up into groups based on production levels so that the novice agent isn't thrown into a training that would go right over their head, and likewise, the veteran agent isn't subjected to content that would be considered rudimentary to them.
Sample Training Groups might consist of :
5-10 agents who are trained very week
5-10 agents who are trained once or twice a month
2 groups of 5-10 agents who are trained twice a month.
Most, if not all, have weekly, monthly, quarterly, and bi-annual training events in the office, virtually, and off-site at conferences that are mandatory to attend.
Accountability
Even the greatest Olympian of all time, Michael Phelps, had a coach to hold him accountable, and the results were nothing short of miraculous. Real Estate Agents that hang their license with a Top 10 Real Estate Company in Pasadena understand this. It is the duty and responsibility of the management and leadership of the Company to know what every agent's goals are both professionally, and personally. If your present broker or manager hasn't asked you this simple question-that's a red flag.
Part of the accountability process is to identify and have a "Wildly Important Goal" aka a WIG.  The greatest companies in the world inspire people to do things they never thought possible, and that can't happen without setting goals that are outside of your comfort zone. A sample accountability report from an agent might sound like this:

Last week I said I was going to speak to "X" number of people, go to "X" listing presentations, make "X" offers, and open "X" escrows.
Last week my results were : I spoke to "X" number of people, I went to to "X" listing presentations, made "X" offers, and opened "X" escrows.
This week, I will speak to "X" number of people, go to "X" listing presentations, make "X" offers, and open "X" escrows.
One unique trait these companies possess, is that their agents hold each other accountable. If a company listing is missing flyers, they'll notify the listing agent immediately, not to condem them, but to building them up. These agents understand that their colleague's success is a reflection of the company and themselves.
These are but a few of the many qualities demonstrated by the Top 10 Best Real Estate Companies to Work For in Pasadena. Without further adieu, here is our personal list. Don't be surprised by who's No. 1 on the list.
---